Qu'est ce qu'Android Enterprise ? Gérez vos devices Android.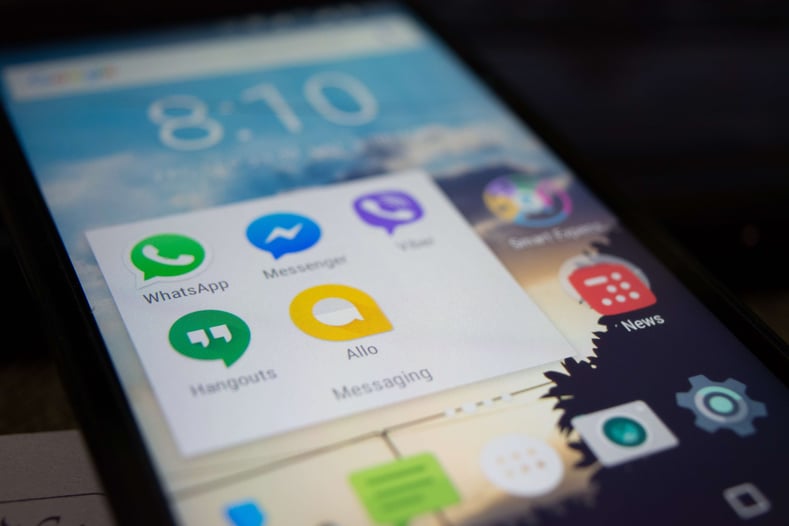 Android est le système d'exploitation pour appareils mobiles le plus populaire sur le marché. Plus de 70 % des utilisateurs de téléphones mobiles choisissent d'utiliser un appareil équipé d'Android. S'il est vrai que les appareils Apple ont un avantage en termes de sécurité, la domination du marché par Android signifie que les entreprises doivent adapter des systèmes de gestion des appareils mobiles (MDM) compatibles avec Android.


Afin de fournir aux entreprises une plateforme mobile sécurisée, simple et flexible pour les aider à gérer les appareils d'entreprise, Google a lancé l'initiative Android Enterprise. Android Enterprise offre une méthode sûre, simple et efficace de gestion des appareils mobiles utilisés à des fins professionnelles.

Dans cet article, nous allons passer en revue les avantages d'Android Enterprise. Nous verrons ce qu'est l'académie Android Enterprise et expliquerons les avantages de la gestion Android Enterprise. Nous verrons même comment installer Android Enterprise. Vous apprendrez tout ce que vous devez savoir sur Android Enterprise et comment cela peut fonctionne pour votre entreprise.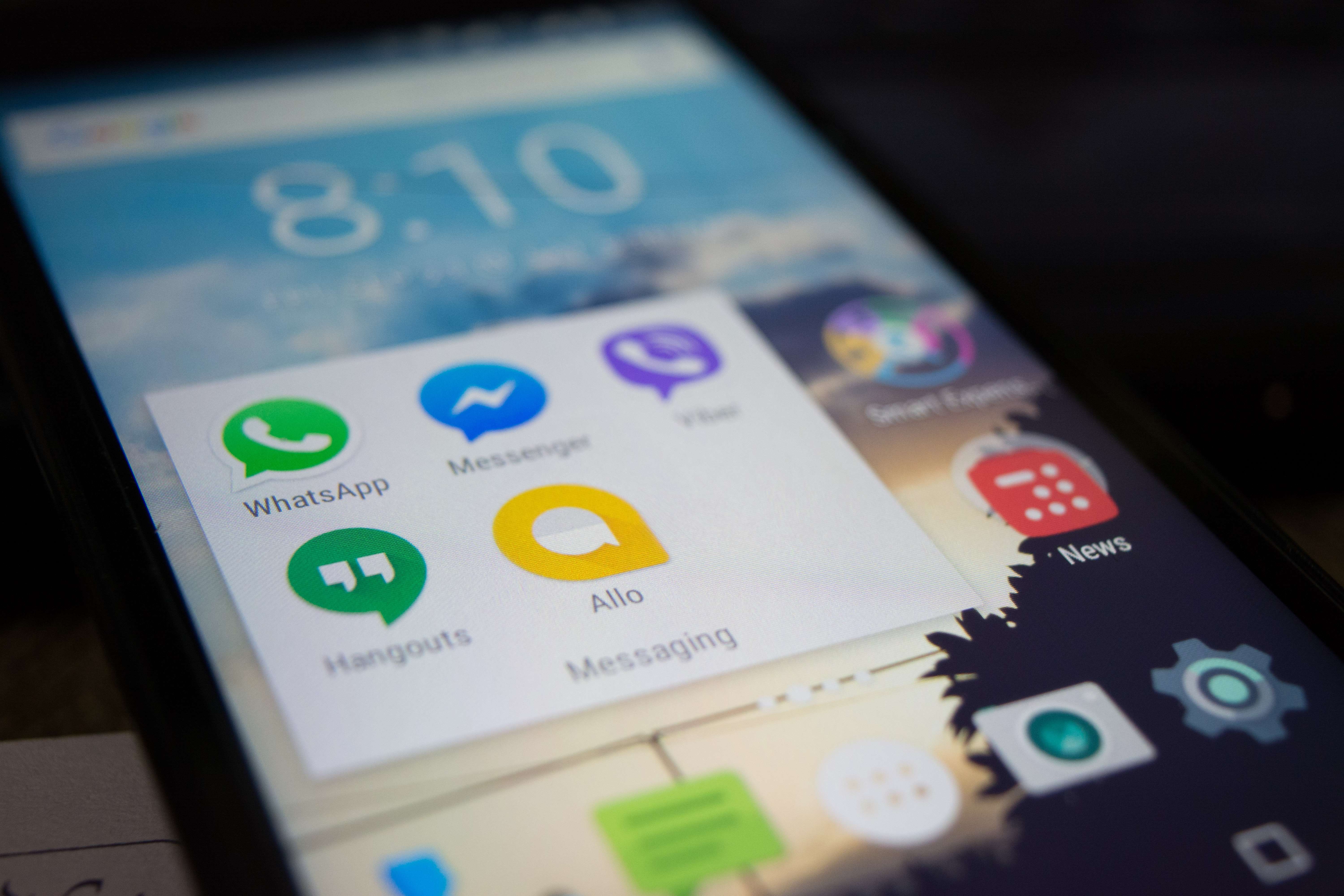 Ce que vous devez savoir sur Android Enterprise
Alors, qu'est-ce que l'initiative Android Enterprise, exactement ? Android Enterprise est une plateforme logicielle MDM multicouche qui fournit une interface de programmation d'applications (API) et d'autres outils que les développeurs peuvent intégrer aux solutions MDM.
Android Enterprise a été lancé pour la première fois en 2014 avec la version 5.0 (Lollipop) en tant qu'option supplémentaire permettant aux développeurs d'utiliser une collection d'API utilisées par les plateformes MDM pour à la fois contrôler et communiquer avec les appareils. Depuis la version 6.0, Android Enterprise est désormais une fonctionnalité standard du système d'exploitation Android.
Pendant de nombreuses années, les systèmes d'exploitation comme iOS d'Apple ont été équipés d'API MDM. Toutefois, ce n'est qu'avec le lancement d'Android Enterprise qu'Android a intégré cette fonctionnalité. Jusqu'à ce moment-là, le système d'exploitation Android n'incluait pas d'API en standard. Les systèmes Android étant open source, tout développeur peut ajouter ses propres modifications personnalisées à Android Enterprise. Cette caractéristique a rendu Android Enterprise incroyablement polyvalent et flexible.
Android Enterprise MDM garantit que tous les appareils sur un système MDM sont sécurisés. Il peut être utilisé sur des modèles BYOD (Bring Your Own Device) et sur des appareils COPE (Corporate Owned Personally Enabled).
Et ce n'est pas la seule caractéristique d'Android Enterprise. Les appareils Android Enterprise offrent aux utilisateurs tout ce dont ils ont besoin pour créer des applications à des fins diverses, notamment pour capturer des signatures, scanner des codes-barres et traiter des paiements.
How Android Enterprise Can Work for Your Company
Android Enterprise is first and foremost a tool designed to facilitate companies in finding the optimum Enterprise Mobility Management (EMM) solution for their business. It enables a business to integrate a range of Android specific support functions into a MDM system across an entire network of corporate mobile devices.
Using the MDM applications contained within Android Enterprise can enable you to develop security applications specially designed for your company. The many benefits of Android Enterprise MDM include enhanced ease of app configuration and simpler distribution of programs and applications. Android Enterprise provides corporate customers with access to the Android Enterprise Recommended scheme, which gives companies advice on where to locate the best and most secure Android devices. Google also provides dedicated technical support services and training as part of this offer.
Android Enterprise is best used in conjunction with a bespoke MDM system. In this manner, the software can enhance the separation between corporate data and personal information on devices that are used for either wholly or partly for corporate purposes. This functionality enables businesses to ensure that all corporate devices are kept secure against theft or misuse and assists in making sure that a business is compliant with all relevant privacy legislation, such as GPDR.
The Android Enterprise system is suitable for both BYOD and COPE devices. It can be rolled out across a wide range of device types, from the latest smartphones to rugged tablets and rugged devices. If your business chooses to use devices that are on the list provided by Android Enterprise Recommended, then it can be assured that these devices will reach the minimum standards as determined by Google. This can make it much easier for decision makers to choose what smartphones they wish to deploy amongst their employees.
To be listed by Android Enterprise Recommended, a device must have:
The minimum hardware specifications required for Android 7.0+ devices
The ability to support zero-touch enrollment which enables the bulk deployment of Android enabled smartphones and devices
Up to date Android security updates. These must have been installed within 90 days of release by Google and have an installation history of at least three years
The functionality to be purchased unlocked from a supplier or directly from the manufacturer
A reliable and consistent application experience for users both on managed profiles and managed devices
The Benefits of Android Enterprise Management
Android Enterprise Management allows for the enhanced organization of your business devices. The powerful integrated Android Enterprise security features provide management solutions for companies of all sizes.
Android Enterprise uses several advanced technologies such as:
Google Assistant
Firebase
Google VR
Automatic learning
Google Cloud
One of the main benefits of Android Enterprise for businesses is the separation of data. BYOD and COPE devices can be set up using a work profile that keeps corporate data separate from personal data. This profile is visible to your company and can be fully managed and monitored by IT admins. The private section of the device is not able to be accessed by the company.
One of the most common complaints and concerns about Android devices is their perceived lack of security. Android is an open-source code, unlike iOS which is a closed system, meaning that the code cannot be manipulated or changed by third parties. While this feature makes iOS more secure it also makes it more difficult for developers to create bespoke applications and also makes this process more expensive. Android's open-source code does make it much simpler for developers to create customized applications, which is a huge advantage for corporate users. However, this flexibility and versatility also leaves Android more vulnerable to hackers and malware attacks.
Android and Google have realized that this perceived vulnerability to cybercriminals and fraudulent behavior is a huge issue, especially for corporate users. Android Enterprise is the result of Android and Google investing heavily in improving security protocols for Android enabled corporate devices. Google now boasts that it has received top security ratings from respected industry security experts, such as the tech firm Gartner, for Android's operating system in conjunction with Google services and apps.
Android Enterprise Management seeks to resolve security concerns by providing businesses with a range of effective tools. Devices that are only used for corporate purposes can be locked to a single app or a set of apps. Using the latest version of Android, management can ensure that users cannot add apps or perform unauthorized actions. By incorporating Android Enterprise with a bespoke MDM platform, you can integrate even more security features to ensure corporate devices are safe even if they are lost or stolen.
What is the Android Enterprise Academy?
People who wish to expand their knowledge of Android Enterprise can sign up to take courses at the Android Enterprise Academy. This is an online portal owned and operated by Android that provides effective and informative training for use of the Android Enterprise MDM platform.
The courses run by the Android Enterprise Academy are available in a range of different languages, are completely free, and can be taken at the user's own pace. Many people choose to undertake Android Enterprise Academy courses to gain job-ready expertise or to increase their already in-depth knowledge of the platform. Training sessions can be taken completely online or in person at a Google office.
All courses provided by the Android Enterprise Academy are certified and recognized by industries across the globe. The courses include:
Android Enterprise certified Associate – This course teaches trainees about the fundamentals of Android Enterprise and the basics of Android security systems.
Android Enterprise certified Professional – This course provides a deeper understanding of Android Enterprise and teaches trainees the best practices for Android Enterprise app deployment as well as enhanced security and privacy techniques
Android Enterprise certified Expert – This course is designed for anyone that wishes to show they have attained an advanced level of technical expertise. Trainees learn how to troubleshoot Android Enterprise and provide customers with professional support services.
Many companies find it beneficial to have their IT specialists complete training courses at the Android Enterprise Academy. By doing so, they can have a certified Android expert on staff that can provide support and assistance whenever it is required.
How to Install Android Enterprise
It is a relatively simple and easy process to install Android Enterprise on corporate devices. The first step is to ensure that Android Enterprise is available in the region where your company is based. There is a list of all countries that support Android Enterprise on the Google support website. Google asks users to note that even if a country is listed Android Enterprise may still not be available "in some provinces or territories".
Users can deploy Android Enterprise via a managed Google account known as a G Suite. This requires a domain verification process that can take some time to complete. This is the oldest method of installing Android Enterprise.
The most recent method involves using a managed Google Play account to install Android Enterprise via any Google account, such as a Gmail account, for instance. This method is faster since there is no domain verification required. This method ensures that Google does not associate the accounts with any user in particular. This makes it a more secure and private method than the original.
Once this has been done, users simply follow the instructions to create a work domain. Corporate credentials must then be entered to enable authentication as a part of enrolment. It is then a simple matter to enroll devices and enable device restrictions before pushing out applications across the network.
Where to Find Effective Android MDM Solutions
Sometimes a business or company can struggle to find an MDM solution that they can incorporate with Android Enterprise to secure their devices. Partnering with a third party that specializes in MDM solutions can provide you with more efficient and more effective security measures. You can ensure all devices used by employees are safe and secure without your company having to allocate much-needed resources.
Appaloosa can assist your business in making the most of Android Enterprise MDM solutions. Our team of mobile device security specialists can provide you with a complete range of Mobile application management (MAM) as part of an overall Android MDM system. We can configure Android Enterprise Certified for Work-Profiles (BYOD or COPE) and enable you the power to apply app configurations remotely and enroll Android devices with a QR code.
Appaloosa's Android Enterprise solutions will ensure that your employees maintain full compliance with company protocols. They allow for custom configurations, device auto-configuration, and come with a full range of the very latest security features, including remote wipe and single sign-on functionalities.
Visit the Appaloosa website to discover more about our customized MDM solutions or book a consultation with one of our Android Enterprise experts today.